Shopping news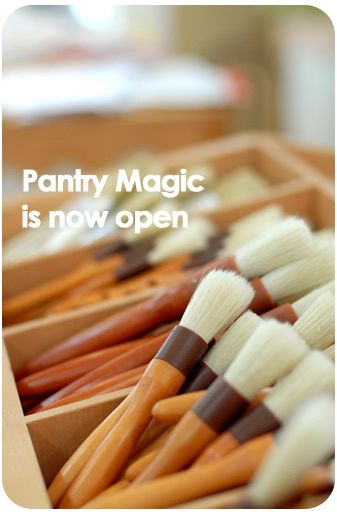 Singapore-based gourmands

will be excited to know that Pantry Magic is opening the doors of its first Singapore shop on Monday, 29 Janaury 2007. For those who haven't visited one of their two stores in Hong Kong or its shop in Taiwan, Pantry Magic is a (relatively) new, Asian chain specializing in cooks' tools.

My darlin' wife S and I dropped by the new store while the proprietors were unpacking their wares and setting up their displays. It was pretty exciting to see all the gorgeous product just waiting for eager beavers like me to buy and bring home.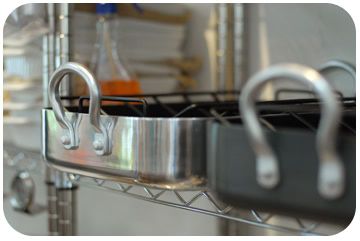 S was especially interested in the wide range of bakeware available while I was literally drooling over the gleaming copper pots and pans filling the store's shelves. We also really liked the roasting pans that they'll be selling. It's hard to find nice pans with upright handles. The store has a pretty amazing range of product. The prices are pretty impressive as well. Because Pantry Magic manufactures a good deal of their own wares, they are able to price their items at 30%-40% less than similar, imported products.

Pantry Magic Pte Ltd.
43 Jalan Merah Saga
Chip Bee Gardens #01-80
Singapore
Tel: 6471 0566